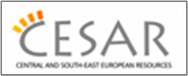 Resource Name:

Serbian Ngrams

Resource Short Name:

SrpNgrams

Resource Description:

Contact Person:

Duško Vitas

Contact Email:

Contact Person:

Mirko Spasić

Contact Email:
CONDITIONS OF USE
Serbian Ngrams (SrpNgrams) is distributed under the terms of the MS NC-NoReD licence.
In your publications presenting the results obtained by using Serbian Ngrams you should make attribution to Duško Vitas and Mirko Spasić.
In order to use Serbian Ngrams, please download the licence, fill in your data, sign it, scan it and send to contact person(s). Contact person(s) will send you the username and password required for a download.